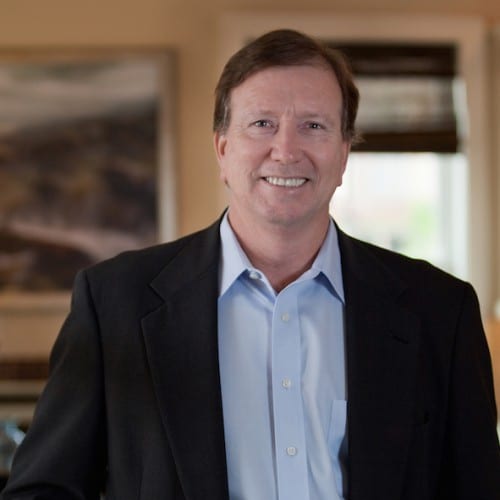 There are three things you need to know about Lee Arsenault. The first: He is doggedly persistent. Once he accepts a challenge, he will not quit. The second: He is quite likely the kindest person you will ever meet. The third: He manages a team of carefully selected and thoroughly trained professionals, each one of whom enjoys his complete confidence and trust.
This rare combination of head and heart has brought Lee an abundance of professional success and has won for him many loyal friends who are eager to help Lee whenever they can. Many of those friends are strategically placed, which makes them able to help Lee and his team get powerful things done more quickly and more smoothly than many would think possible.
When you choose New Leaf to provide the services you need, you will mobilize all of these forces to work for you, and you will be joining the multitude of people who are glad they became friends of Lee Arsenault and asked Lee and his team for their help.
Beyond that, Lee has had over 30 years of experience in the Jacksonville construction industry, earning for himself a reputation for honesty and integrity as well as high quality, cost-effective construction.
Lee is devoted to the idea that each home he and his team builds, and each remodeling project they take on, will be completed on time, on budget, and with the same attention to detail he would expect in his own home. He says, "This is the best assurance I could ever provide that as a customer of New Leaf, you will be happy with the job we do for you and enjoy the experience of working with us."
Lee Arsenault's dream has always been to achieve professional and personal success by enabling all the people around him to be successful. His motivation is to provide for his family by working hard, always doing the right thing, and treating all people with respect and kindness. "I look for people to work with me that share that approach to life," Lee says. "Self-motivated people, who are trying their best to do well by the people who depend on them, allow me to get more done with less direction, and they also produce far better quality and service for our customers."
This philosophy has brought Lee much success in homebuilding for over 25 years now. He has worked in senior construction and corporate management positions with the best public and private building and development companies in this area: the Vintage Group, Maronda Homes, Coppenbarger Homes and the legendary Arvida Corporation.
Lee ran Arsenault Builders, Inc. for nine years and now heads two related building companies, New Leaf Construction and New Leaf Homes. Working with his own team of carefully selected, trained and trusted professionals allows Lee to run his business and treat his customers exactly the way he wants to – the right way – always, the right way!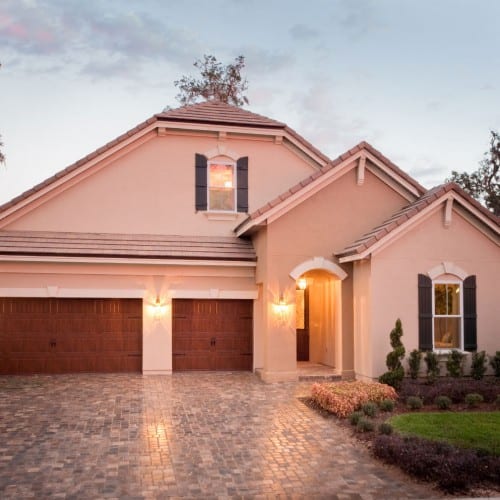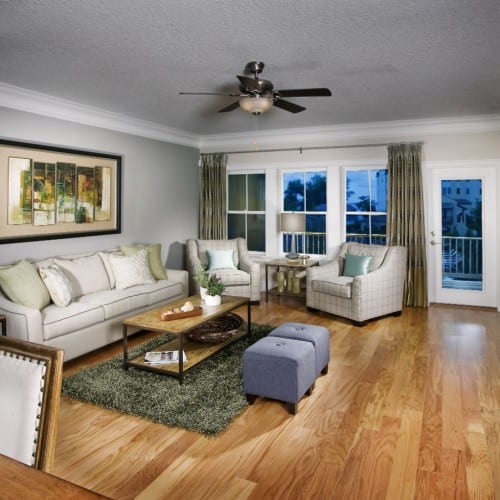 To see what this approach to his professional life can produce; take a drive through one of Lee's proudest achievements, the magnificent Old San Jose on the River community at 5000 San Jose Boulevard in Jacksonville. Lee's team built every single family home you will see there. He did that so well for the developers of the community that an affiliate of the Old San Jose development company, elacora, is now facilitating our current semi-custom home building in some of the finest master planned residential communities in northeast Florida. Our partnership with elacora is significant, exciting and a source of great satisfaction for us. You can learn more about elacora working with New Leaf Homes here, or check out their website.
Being selected to be the exclusive builder for elacora in Jacksonville is a real feather in our cap. These are among the most expert and accomplished residential land developers in the entire country. Winning the competition for this prestigious opportunity is great assurance for you that Lee Arsenault's New Leaf Construction team can build your new custom home or complete your remodeling project to your total satisfaction.
Working with elacora is great fun for us. We'd like to with you, too!  
Our Mission   is to enrich the lives of all who come into contact with our business, including our employees and our associates and their families, our trade partners, our suppliers and most especially, our customers who place such trust in us.
Our Purpose is to use our skills, experience, knowledge and capability to provide our customers' needs and deliver their dreams of living happier lives in the homes we build or improve for them.    
Our Vision is to build a successful business based on providing exceptional personal service to our customers; delighting them with the work we do and the experience they have with us.
Our Values are to speak the truth, respect all persons, provide equal opportunity, never compromise safety, focus on our customers, strive for excellence, demand high quality work from ourselves and our trade partners, work hard doing what we love, learn each day how to be better at our work, contribute to community welfare, honor our veterans, buy American whenever possible, and never compromise our ethics, our integrity or our personal honor.
We are pleased to support organizations that enrich northeast Florida, where we live alongside our team members and our wonderful customers. Of course, our view is that supporting people who support us is only fair, and devoting a portion of the abundance we enjoy to helping worthy causes the right thing for us to do.

We are proud to support Seamark Ranch, a safe, secure and loving home on 468 acres in northeast Florida, where children can experience the blessing of unconditional love. The Seamark ministry is therapy based, striving to heal the wounds of broken families and encourage children to grow in their faith and develop into productive and caring adults. What could be more important than helping a hurting child?

Understanding that one of the most satisfying aspects of being a home builder is providing the secure environment in which families live their lives and nurture their children, how could we not want to support the fabulous Habijax ministry that seeks to do the same for disadvantaged families? We have seen how families that move out of inadequate housing into brand new homes of their own, in which they have a real stake, develop a new sense of pride, independence and responsibility. It is a beautiful thing to witness and a wonderful process to support.
Each year we devote considerable resources to Habitat for Humanity, and in 2012, we took a leadership role in the New Town Blitz Build, which built 12 homes in just six days and in the 25th Anniversary Blitz Build in 2013, which built 25 new homes in just 7 days.

Under the capable leadership of Dr. Maged Malek, Chair, the Construction Management Department at UNF in Jacksonville offers a management-oriented, technical curriculum that prepares students for a variety of positions in the construction industry. The CM program is accredited by the American Council for Construction Education, and provides its graduates with the well-rounded education needed to be a future leader in the construction industry. We are proud to be strong supporters of construction management education at UNF, providing internship and job shadowing opportunities, sponsoring field trips to construction sites, conducting classroom guest lectures and sponsoring the annual Hard Hat Banquet for students.

The MATHCOUNTS Foundation is a 501(c) (3) non-profit organization that strives to engage middle school students of all ability and interest levels in fun, challenging math programs, in order to expand their academic and professional opportunities. Every child is unique, but we believe all children are capable of seeing the beauty and joy of math, whether they come to us already passionate about math, or intimidated by it. New Leaf Construction is proud to be a continuing Silver Sponsor of this worthwhile organization.

The National Association of Home Builders (NAHB) exists to represent the home building industry by promoting policies that make providing safe and affordable housing a national priority. We are proud to be an active member and supporter of this worthwhile trade association. NAHB is active in formulating workable housing policies, improving the housing finance system and forecasting economic and consumer trends. NAHB promotes recognition that free enterprise devoted to creating housing is a major component of our national economy, creating jobs for millions of people and focusing on creating the opportunity for every American to live in a decent home. We are particularly proud of our long-running support of the Jacksonville Builders Care organization, which routinely undertakes complete cost-free home renovations for needy and deserving citizens of Jacksonville, made possible by donations of labor and materials from participating home builders, sub-contractors and building supply companies.

NEFBA is the northeast Florida affiliate of NAHB in which New Leaf Construction is prominently active. NEFBA directly promotes high quality workmanship and ethical business practices among its members for the protection of consumers. For over 70 years, NEFBA has been a stronghold for community growth and a valuable resource for consumers seeking trustworthy service providers. Lee Arsenault serves on the Executive Board of NEFBA and is also serving on several committees. Our Manager of Renovations, Scott Blunck, is an active member of the NEFBA Remodelers Council, where the best practices in remodeling are shared for the benefit of all.

2012 Laurel Award Excellence in Marketing, Best Architectural Design for the Avondale (Old San Jose on the River)

The Parade of Homes honors the best in new home construction in Northeast Florida

2013 Northeast Florida Builders Association Parade of Homes Gold Award for new home excellence for the Halstead condominium model (Old San Jose on the River)

2013 NEFBA Parade of Homes Silver Award for new home excellence for the Avondale single-family home model (Old San Jose on the River)

2012 NEFBA Pinnacle Builder Award recipient

2013 NEFBA Pinnacle Builder Award recipient
*A NEFBA Pinnacle Builder must maintain 90 percent of its active subcontractors that are NEFBA members and be a member of good standing who attends meetings regularly and actively recruits other members.